Profanity in teen novels varies greatly from book to book, but characters that do use foul language tend to also be the most popular, attractive and rich, according to new research published in the journal,
Mass Communication and Society.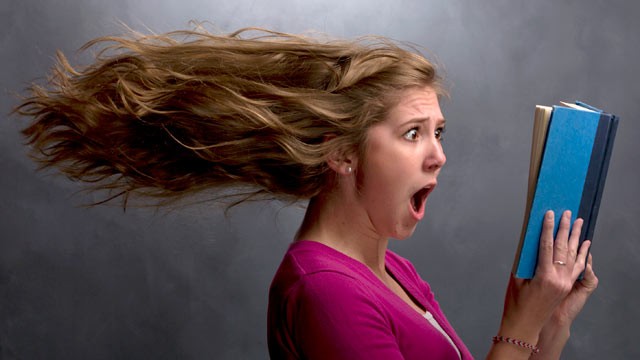 Professor

Sarah Coyne,

in the Department of Family Life at Brigham Young University, analyzed the use of profanity in 40 young adult books on the adolescent bestsellers list.
Thirty-five out of the 40 books had at least one swear word. She found that YA novels contained on average 38 instances of bad language, but one book had nearly 500 instances of swearing.
Of note, the characters that were doing the swearing tended to be of higher social status, better looking and have more money than their non-swearing counterparts.
The funny thing about books is that you really don't know what you're getting into when you pick one up," said Coyne. "I was genuinely surprised by how much profanity some of these books had.
The documented increase in the use of profanities within YA fiction keeps with the increased acceptance of obscenities in general, said Dr. Steven Schlozman, assistant professor of psychiatry at Harvard Medical School.
"Reading has always been a separate kind of media," said

Dr. Victor Strasburger,

a former member of the American Academy of Pediatrics Council on Communications & Media. "Seeing your favorite movie star, or someone you identify with, spouting foul language is different than reading it on a page because with movies you have the visual processing, along with the auditory and role modeling. With books, you just have the visual."