It's a big leap from beginning readers to chapter books for most kids, and it's often helpful to point them to "bridge" books — shorter books with shorter chapters, larger type and more illustrations than is the case with most children's novels.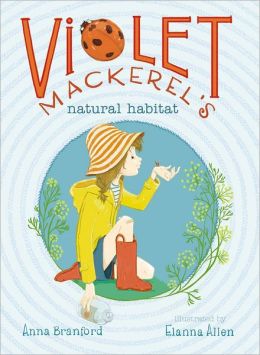 Series books can be invaluable as bridge books because they are short, filled with action and illustrations, and allow young readers to become invested in specific characters. Recently, there's been an explosion in the number of bridge books as publishers seek to fill this niche. Here's a look at some of these new books:
■Seven-year-old Violet Mackerel is the youngest in her family, and lately that hasn't been much

fun.

Her older brother Dylan is "in a phase" and her even-older sister Nicola is always grumpy, telling Violet to "buzz off."
Yet it's Violet who eventually comes up with the perfect solution to Nicola's problem of what to do for her science-fair project in "Violet Mackerel's Natural Habitat" (Atheneum/Simon & Schuster, $15.99 hardcover, $5.99 paperback, ages 6-9).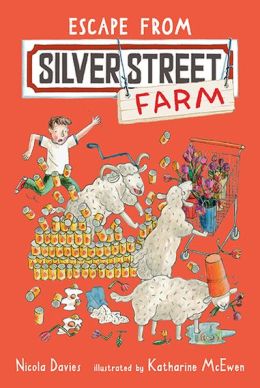 Author Anna Branford does a marvelous job of conveying the world through Violet's eyes. Young readers, even those who aren't the youngest in their families, will readily identify with her travails and triumphs.
■Three children named Gemma, Meera and Karl may live in the city, but they are true farm-animal lovers. With help from a farm lover named Flora MacDonald, they've found a way to create the Silver Street Farm in their city by taking over an abandoned railway station that has enough surrounding land for grazing animals.


Yet, things don't necessarily go smoothly when you mix city and country, as author Nicola Davies shows in "Escape From Silver Street Farm" (Candlewick Press, $12.99, ages 7-10). In this latest book in the "Silver Street Farm" series, the three children and Flora cope with runaway turkeys and sheep, and end up with some surprising discoveries.
Davies clearly is a farm lover herself and so makes it totally plausible that three city kids would be so besotted with cows, sheep, turkeys, etc., that they would come up with a way to open an urban farm.
■ Claude is a hound dog with style. He wears a red beret, a red sweater and has a best friend — Sir Bobblysock — a red-and-white-striped sock and who gets around on his own power.
Together, these good friends have some hilarious adventures in "Claude in the City" (Peachtree, $12.95, ages 5-8). Author/illustrator Alex T. Smith readily convinces young readers to suspend their disbelief and just enjoy the wacky adventures of a black-and-white hound dog accompanied by his best friend, a sock.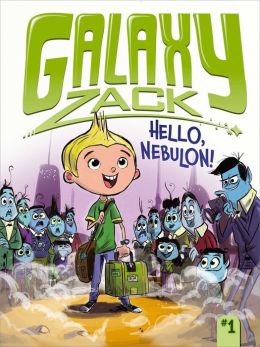 The book's text is minimalist, letting the illustrations convey much of the action. It's a great combination that will keep young readers turning the pages and awaiting Claude's next adventure, "Claude at the Circus," which is scheduled to be published this fall.
■It's 2120, and Zack Nelson and his family have moved from Earth to planet Nebulon. Zack isn't exactly thrilled about leaving his friends behind on Earth, but he has to admit that there's some cool things about Nebulon

.

The robot serves Zack exactly what he wants to eat and makes sure he's up in time for school.