An emerging genre, New Adult Fiction is here to stay. Below is a primer of the genre, complete with free samples of books by leading adult fiction writers.
The label was first used in 2009 when St. Martin's Press hosted a contest looking for stories that could be marketed to both YA readers and adult readers. The contest described for new adult fiction as books "with protagonists who are slightly older than YA and can appeal to an adult audience."
Last year, new adult fiction author Cora Carmack landed a three-book deal, bringing the term into a New York Times headline.
To get a definition beyond that simple description, YALitChat.org founder Georgia McBride interviewed JJ, an editorial assistant who worked on the St. Martin's writing contest. Here's an excerpt:
There is a gap in the current adult market–the literary fiction market–for fiction about twentysomethings. You never stop growing up, I think, but little in the market seems to address the coming-of-age that also happens in your 20s. This is the time of life when you are an actual, legal adult, but just because you're able to vote (in the US, anyway) that doesn't mean you know HOW to be one. This is the first time when you are building a life that is your OWN, away from your parents and the family that raised you. It's a strange and scary place to be. Just as YA is fiction about discovering who you are as a person, I think NA is fiction about building your own life. (Very generalised, of course.) I hope that the creation of this category will allow the adult market to develop and expand in similar ways the children's market did.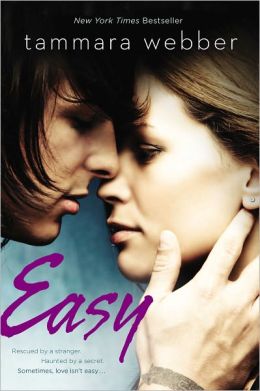 This is an exciting new genre, reflecting the reading tastes of young people. With such a large crossover market today, these books will undoubtedly be read by younger as well as older folks as well!
Free Samples of New Adult Fiction Authors Who Landed Book Deals
Losing It by Cora Carmack
Because of Low by Abbi Glines
Slammed by Colleen Hoover
Beautiful Disaster by Jamie McGuire`
Easy by Tammara Webber