Where does one begin introductions with a talent such as Gerald Duff's? Perhaps with the Washington Post's, "...wildly funny, dead-on satire..." or Publisher's Weekly's, "wit and subtlety as satisfying as a tall cold one on a hot Gulf Coast afternoon." Whether it's one of these or one of the many more, Gerald Duff's

award winning books

are stellar, indeed. On a personal level, Gerald was my provost, and I count him as one of my dearest friends. I am so pleased to feature him on this blog and hope you enjoy his wit, humor and insight as much as I do!
NS You grew
up in east Texas. How did those formative years influence the writer you were to become?
GD
Growing up in East Texas and on the Texas Gulf Coast created an ongoing tension in the way I perceived the world and my place in it. East Texas proper represented the culture of the Old South, settled as it was by those who came from the deep Southern states of Alabama, Mississippi, Louisiana, and the others during and after the Civil War.
It was a society which depended on an exquisitely demarcated system of rank. All classes from the poorest to the most affluent learned soon where they "belonged" and how to conduct themselves appropriately. You might not like where you were, and you might chafe against how you were categorized, but you had to recognize the strength of the social ranking which defined you.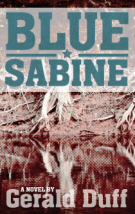 The Texas Gulf Coast was newer in its sense of self. It was devoted not to an agricultural sense of social rank but to an industrial one: the petro-chemical world of big oil, its production, its refining, and its selling. Every worker, every family, every child was pretty much the same. Not many worried about where they ranked, since all were relatively equivalent.
The tensions between these views of the self, the society, and reality were ripe for a writer. What impels a writer are conflict, disagreement, disappointment, resentment, and attempts to change. That stew was in abundance where I grew up.
NS You've written many books during your career, and the topics you use are eclectic. What's the inspiration behind what you choose to pursue in a new book?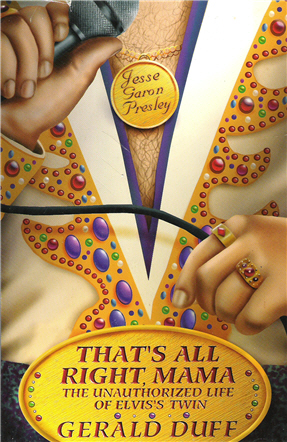 GD What I choose to pursue in a new book as I try to get started is generally a small idea or situation or dilemma. I start writing not with a view of where I'm going, but with an uncertain sense of wanting to see where I'm led. A writer, for the most part, discovers where he's going by going there. The world of a new work of fiction for me has always been cloudy, undecided, unexplored, but intensely inviting. An example: my sister a couple of years ago told me she had discovered where our uncle had played professional baseball. It was in the Evangeline League in Louisiana in the 1930s. I never had known that before. So I began reading about the league, looked up my uncle's statistics as a pitcher for
the Rayne Rice Birds and became more and more interested the more
I
learned. What if a Native American young man of the Alabama-Coushatta Nation in East Texas (here's my youthful experiences popping up) had come to Louisiana to play professional baseball in the Evangeline League? What would happen? How would he have learned about the league? How would he have traveled to get there? What would he see? How would white players see him? What if an African-American player pretending to be a Cuban was a teammate. How would he relate to my young player? What are the problems my player would face? As I try to answer those and similar questions, my narrative begins to form. The next thing I knew I was trying to imagine scenes that would help me answer these questions. I was off to the races with Dirty Rice: A Season in the Evangeline League, which will be published, by the way, on Opening Day of the baseball season in 2012.
A writer, for the most part, discovers where he's going by going there.
NS
We know that short stories are notoriously hard to publish, yet yours always succeed, as in,

Fire Ants: And Other Short Stories

(NewSouth Books). What makes them so salable?
GD

Short stories are hard to sell as a collection in a single book. But they're much easier to place in magazines, whether traditional or online. People like to read short stories still, and they will do so. But publishers insist that they will not buy collections. I have had some success in placing short stories in magazines, and I've published a collection Fire Ants and Other Stories and have another slated to appear in 2012 as Decoration Day and Other Stories. But I must confess that the chances of publishing books of stories is much narrower than that of publishing a novel. Both are difficult and becoming more so, but a short story collection will seldom be even considered for promotion by agents or acceptance by publishers. You very kindly say my stories "always succeed." Would that it were so!
All that finally works in selling short stories is blind persistence, stubborness, and a refusal to face reality. William Faulkner once said after having a very poor response by bookbuyers to one of his greatest novels, "I feel free now to write only what I want to. I don't have to worry about pleasing the taste of anyone but myself." That's a brave but highly irrational statement. Those are the adjectives that apply to true writers, though. You've got to be a little crazy!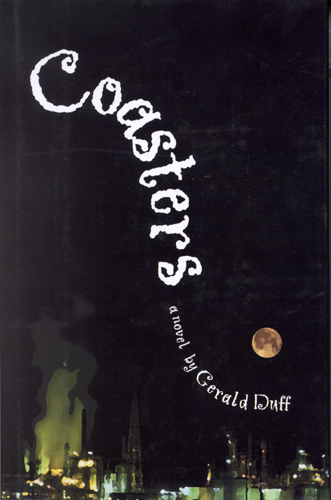 NS In terms of career, you have been a university professor and administrator, both very full time jobs. How did you manage to also write the prolific amount of books you've done and keep everything on track? (My readers always want
to know this about other authors.)
GD
The way I learned to turn out books as I worked fulltime at my day job (my family and I always wanted to eat, have a place to stay, buy cars, go to college, wear clothes, stay warm, continue to live!) was to develop a process of discipline. I made myself write two pages a day, five days a week, and I embraced guilt like a lover. If I didn't work, I learned to flagellate myself for laziness. And it was well-deserved, that self condemnation. I learned that it was not easy being a writer, and that what a writer does is write. He or she can't afford to preen in the role of "writer." Do that and you won't get anything done. And the payoff for learning discipline is that after I wrote my daily two pages, I always felt wonderful, no matter how bad the product was. It was there! I did it! It was the best drug imaginable.
NS

Home Truths: A Deep East Texas Memory

,
(TCU Press) is, I think, is your pièce de résistance.

Rob Forman Dew

said of it, "Gerald Duff's stunning memoir is brilliant and remarkably compelling." Tell us about it. Was such a personal book difficult to write? How do you feel about having done it now that it's out with such rave reviews?
GD My memoir Home Truths: A Deep East Texas Memory was hard to write, in some respects. The easy part was that I had a lot of material to work with: all I could remember of my experiences growing up, working at a career, living a life, and attempting to see why I was what I was and how where I had come from had affected me. The sense of self we all have of ourselves comes from learning to lie when needful, I discovered as I wrote. When reality is hard to bear, we must find ways to get around that. I did it by creating a reality that never existed but which satisfied me emotionally. The difficult part of writing my memoir was deciding what to put in and what to leave out. We can never tell ourselves all the truth about ourselves. If we did, we'd die. Not necessarily literally, but in selfhood. "Tell all the truth, but tell it slant," Emily Dickinson said. "The truth must dazzle gradually or every man be blind.
NS What can we look forward to in your next book/s?
GD I described Dirty Rice: A Season in the Evangeline League, in an earlier question. That's my next book, and it'll be out from the University of Louisiana Press in April. My most recent books are my memoir, out in September, 2011 and a novel Blue Sabine out in December, 2011. My website is
www.geraldduff.com
and it contains up to date information about my books, current reviews, and things to come, if you'd like to visit.
NS Thank you so much, Gerald, for visiting the blog today. This was a real treat, and I'm sure my readers
agree. All best wishes with Dirty Rice. I'll be reading it as soon as it's launched!