We all know the story of Helen Keller and her struggles to lead a normal life. How much more enhanced would her awakening to the wider world have been, if she were able to experience the newest technology for visually impaired children?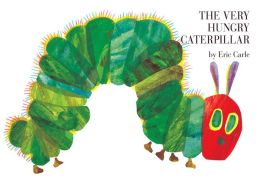 A new initiative is helping blind and visually impaired children gain access to classic bedtime stories. Launched by researchers at the University of Colorado, the Tactile Picture Books Project converts standard children's books into textured pages using 3D printing technology, reports the Daily Mail.
So far, the team has successfully converted 'Goodnight Moon', 'Harold and the Purple Crayon', 'The Very Hungry Caterpillar' and 'Cat in the Hat', with the aim of creating many more.
The books each feature raised illustrations for children to feel while the story is read aloud. In the 3D version of 'Goodnight Moon', for instance, they can physically touch the cow jumping over the moon.
According to Alice Applebaum, whose Denver-based organization, the Anchor Center, helped create the project, 3D printing is a logical step in educating vision-impaired children. "We often add texture to books; we have a room here where we add braille and things that children can feel to stories," she told Mashable.
"It's just like when we learn how to read with our eyes, but they're learning with all their other senses."