A week ago, the publication of two new children's books, a novel and companion non-fiction title, on the Great Plague of 1665 were published.
This is the second release of books in the new children's history range co-branded by The National Archives and Bloomsbury Publishing.
Using original sources from The National Archives, these books will provide important links to support the school history curriculum and wider cross-curricular reading and study for young readers aged seven and above in the U.K. and elsewhere.
Plague Unclassified: Secrets of the Great Plague Revealed by Nick Hunter uses real-life artifacts and documentation to help young readers build a true account of the bubonic plague and how it shaped Britain today - from what life was like in London during the outbreak, to where plague came from, how it was spread, and whether is still exists today.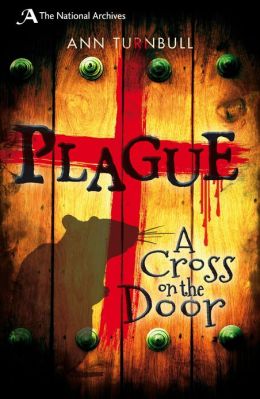 Plague: A Cross on the Door, by children's author Ann Turnbull, is an historical fiction novel. It allows young readers to imagine what life would have really been like for people in London during the time of the Great Plague in London. The book focuses on a young orphan called Sam who finds his aspirations of becoming a shoe-maker interrupted by its arrival.
Andrew Payne, Head of Education and Outreach at The National Archives, said:
Plague Unclassified and Plague: A Cross on the Door use some of the fascinating records we have here at The National Archives to help engage primaryschool children in history. Both books are cleverly written and designed to work alongside the history curriculum, encouraging children to actively explore and engage with the stories and historical sources of one of the most important and gruesome parts of our history.
For those of you interested in such enticing facts, take a look at these books. A little something different for you and your young people. Who knows? This may be just the thing to stir up the historian in us all!